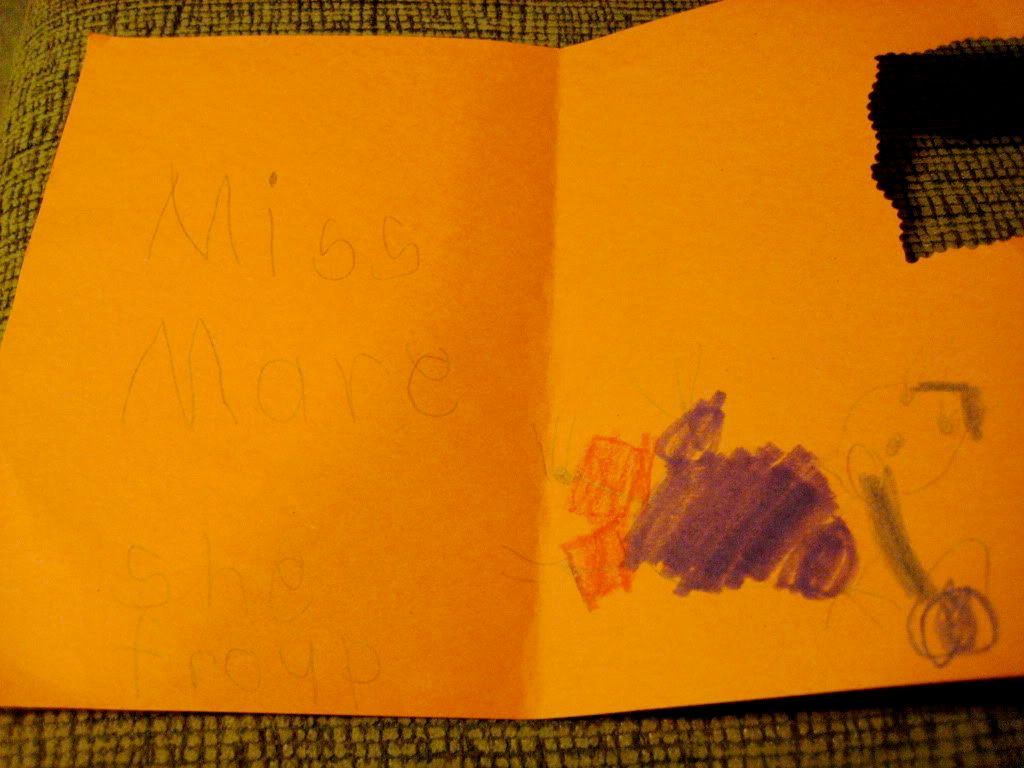 Franny's "helper" at school is Miss Mary. She loves Miss Mary. Miss Mary took a sick day last week and Franny wanted to make her a card. In case you can't read it, the card says:
"Miss Mare (Miss Mary)
she fro up" (she throw up.)
with a lovely drawing to accompany the heartfelt inscription.
Bobby and I loved it. So did Mary.