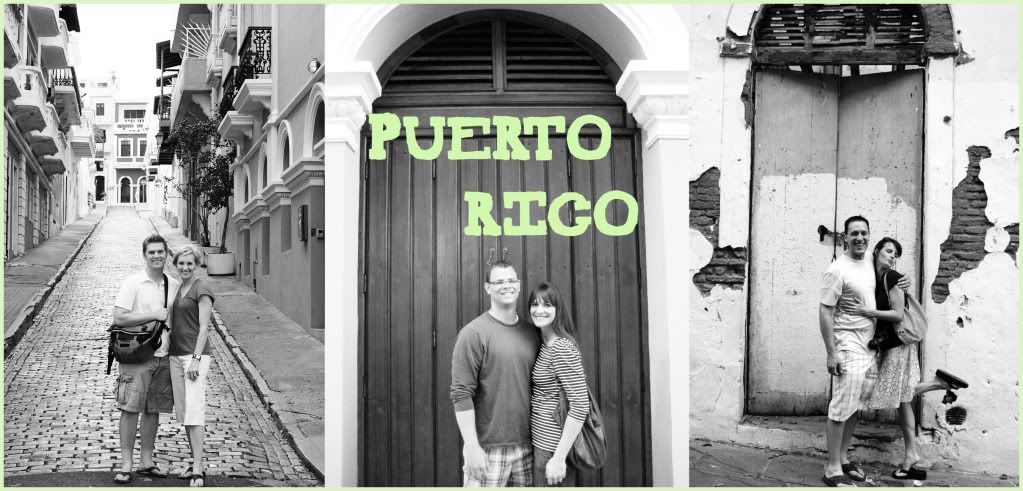 Because the cruise ship left from San Juan, Puerto Rico, our vacation started a day early. The party got started before we even set foot on the boat! We went to the beach that morning and the water was clear blue and warm. The Aanderuds flew in just about when we were ready to take a taxi over to the ship so we checked in and then headed back out to explore Old San Juan. We poked around in some shops, took lots of pictures, and hung out at El Morro, practicing our air guitar jumps and watching Capoeira dancers dressed in white show off their cool moves.
Some of my favorite Puerto Rico memories:
On the plane, Justin and Ash bust out two surgical masks. Smart move considering the recent outbreak of the swine flu, but Bobby and I laughed and pointed anyway.
We flew into P.R. the night before our cruise started, so we decided to save a little bit of cash and share a room with the Pace's. The room was very nice and very stylishly decorated. It was perfect except for the bathroom. The door into the bathroom was translucent, as was the shower! It was hilarious! Never before have I stayed in a hotel room with a bathroom that does not offer any privacy in the bathroom.
Air guitar at El Morro.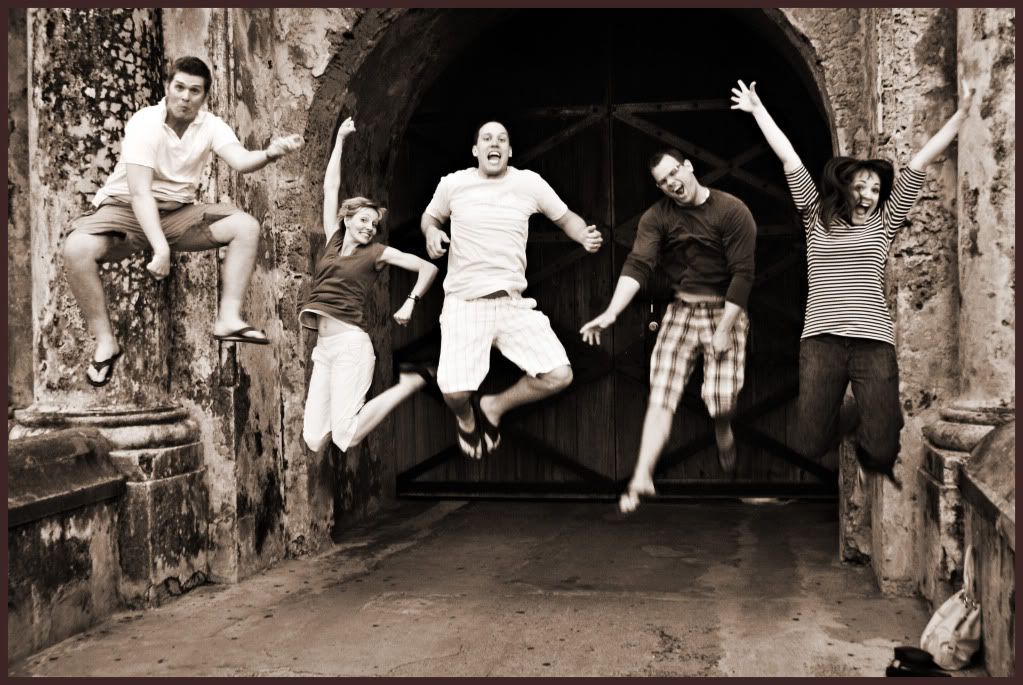 I never did get to try
Mofongo
.