The first time I met Bobby's Dad was in August of 1998 in Laredo, TX. I had flown out to Kansas for a visit with Bobby and his Mom, and we decided to drive down to Texas to visit Larry. He took us for a drive in this 1950 Chevrolet truck. He told me that when Bobby graduated from medical school, he would get this fabulous green truck. Well, Mr. Fields made good on that promise and showed up to support his son at graduation and deliver this fine automobile.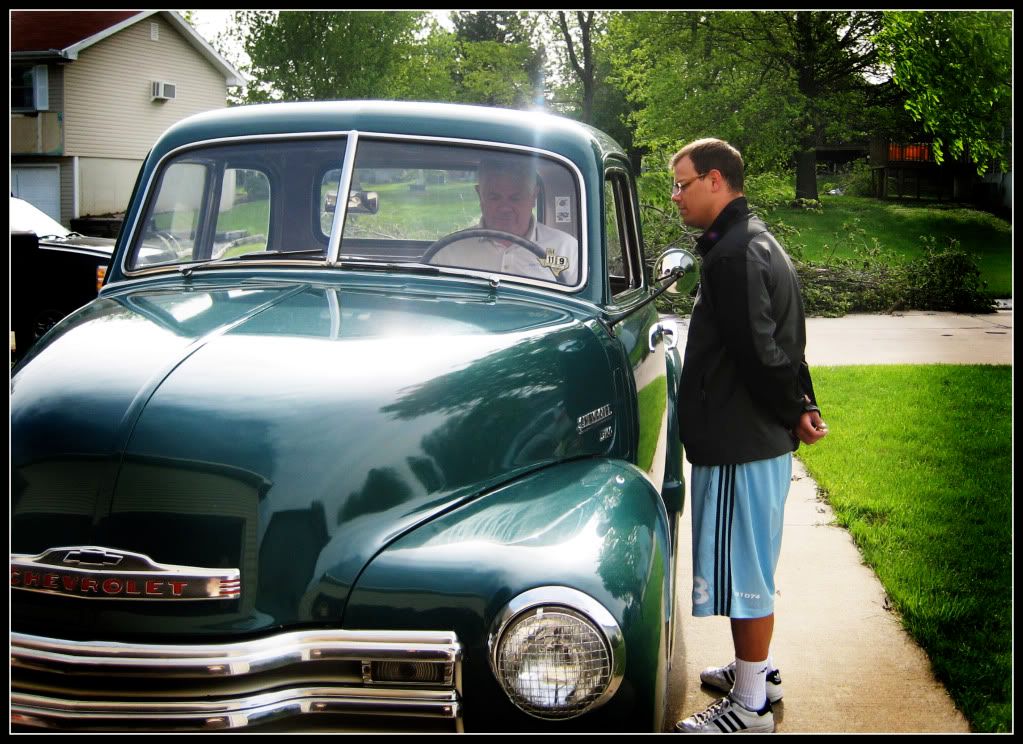 I walked out with hot rollers in my hair to capture the moment.
If the definition of a great gift is something you dream of having but would never buy for yourself, then I'm not sure Larry could have given him a better gift. Well, except for maybe a 2009 Dodge Challenger. Bobby has been following this car since 2006 and he found one on the way to our car after graduation.
I asked him which he was more turned on by, the sexy brunette or the hot car behind her. I'm not sure if I ever got an answer for that one...