It was awesome having a professional photographer taking our Christmas morning pictures this year! Thanks Jen.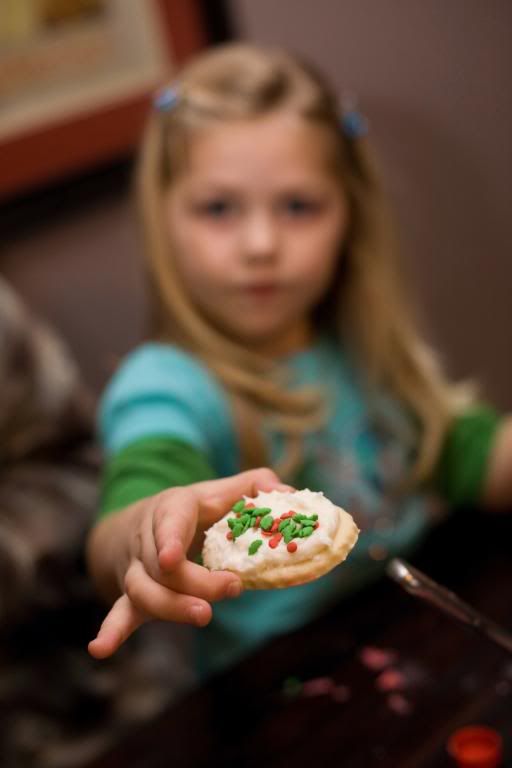 Nicole decorating cookies.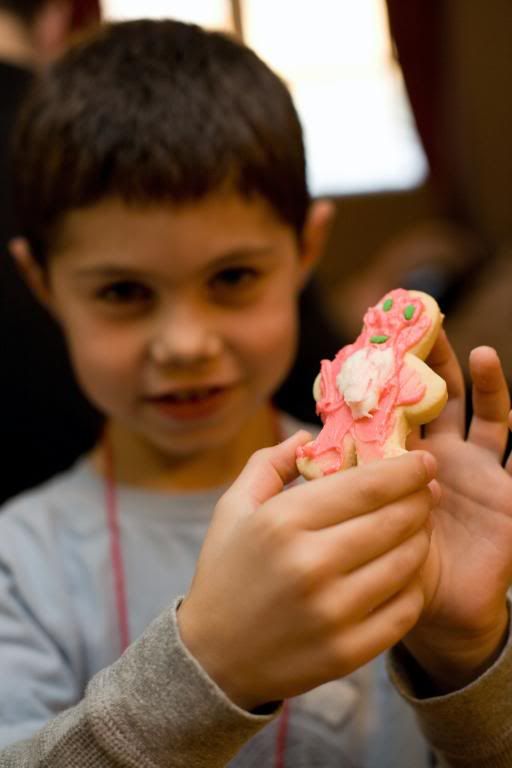 Colton's Santa cookie.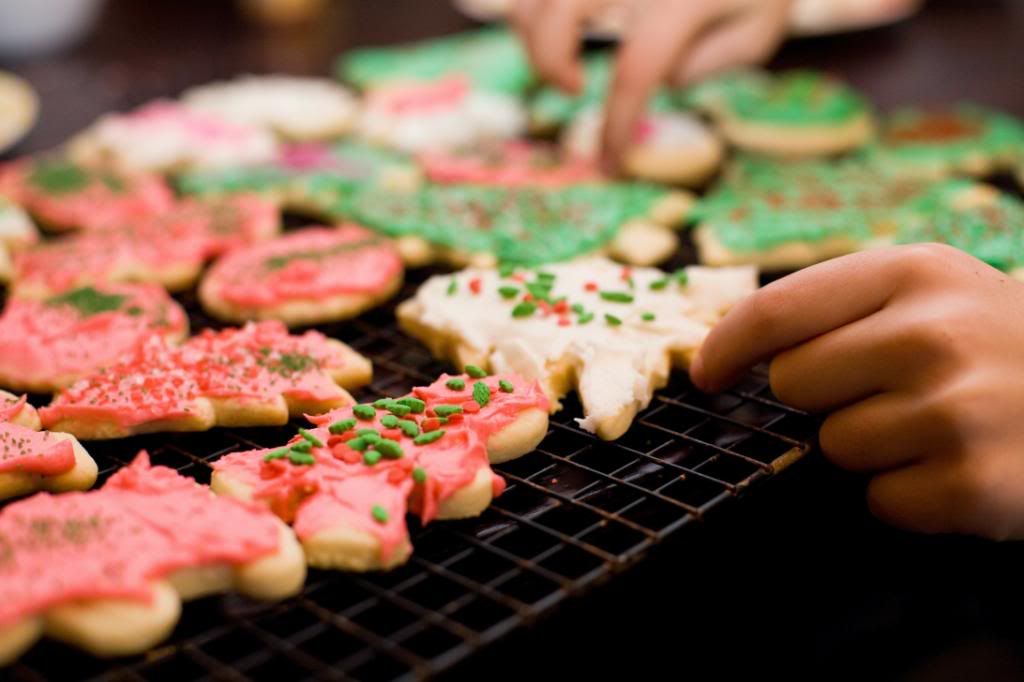 Yummy. Sour cream cookies just like my Grandma Warner used to make.
Bobby and Franny hard at work.
Santa came to our house and here is the proof. The kids were so excited about the note and especially the half-eaten cookie.
My bro-in-law Wes posing by the stockings. He's so funny.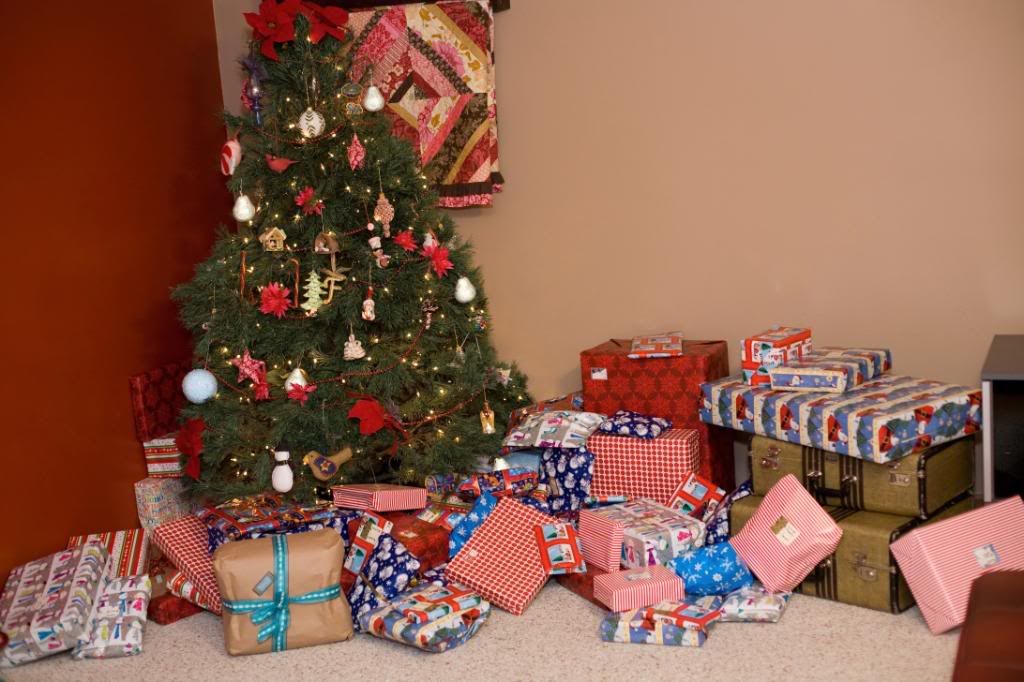 What a beautiful sight.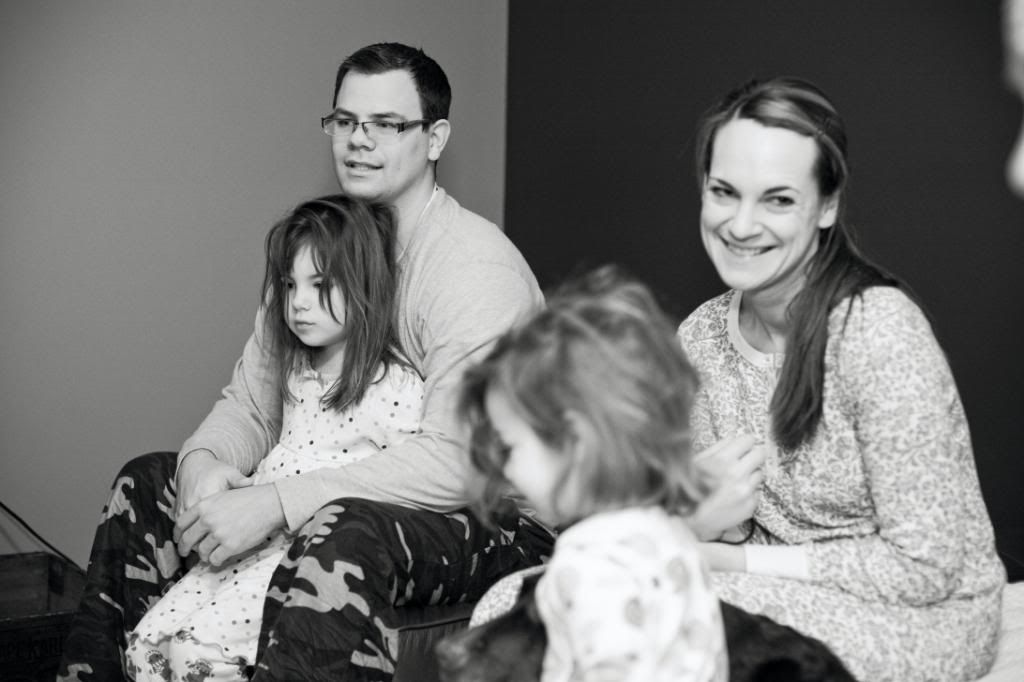 Yikes. But here we are on Christmas morning in our new Christmas pajamas. Thanks Jen for doing the best with what we gave you in this family shot. :) Bobby looks good at least. Poor Franny was sick on Christmas.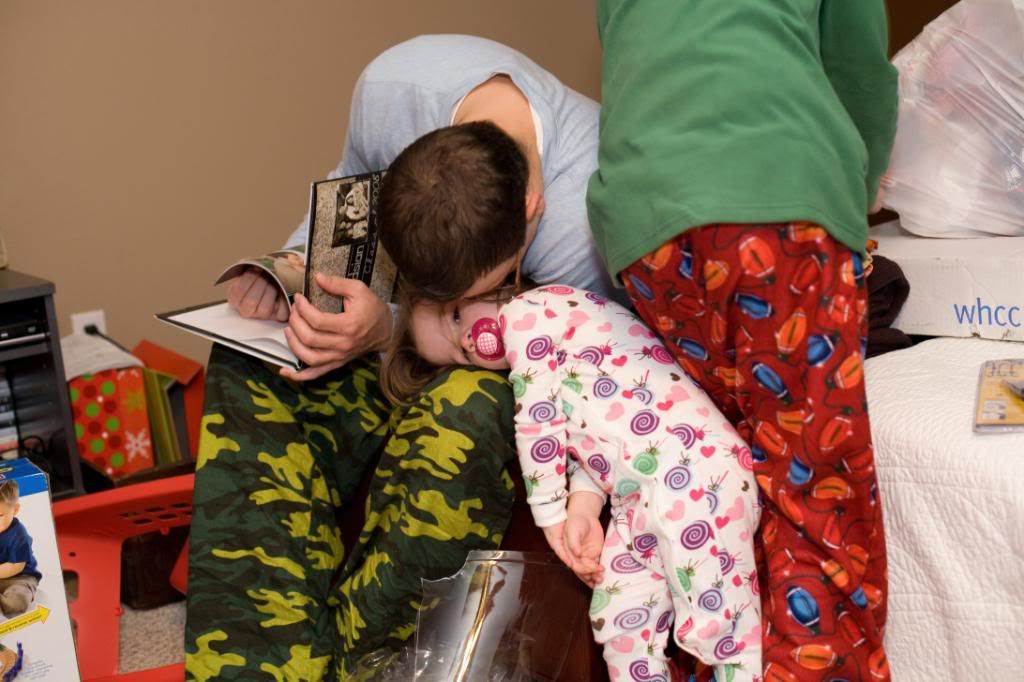 I love this picture. It was taken right after Bobby opened the gift I was the most excited to give him- a digital scrapbook I made especially for him of all the big things that happened last year. Sophie stops to give him a hug.
Sophie loves this dog. If her current owners didn't love her so much, I'd ask if we could adopt her.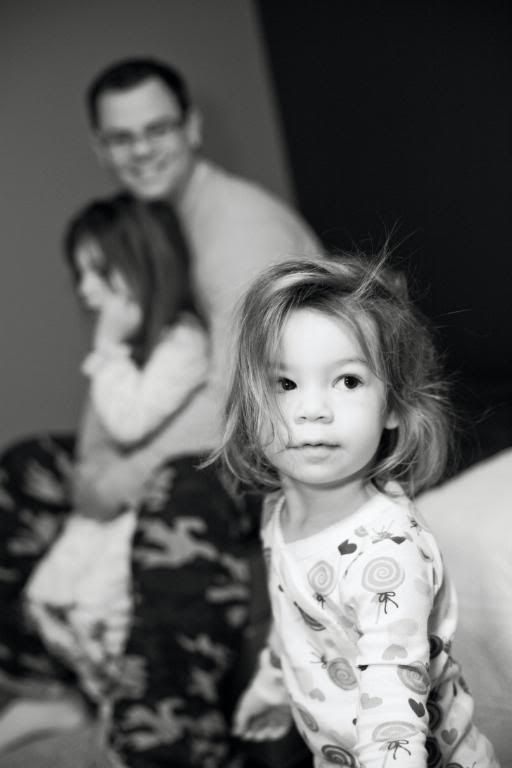 That's a cute face.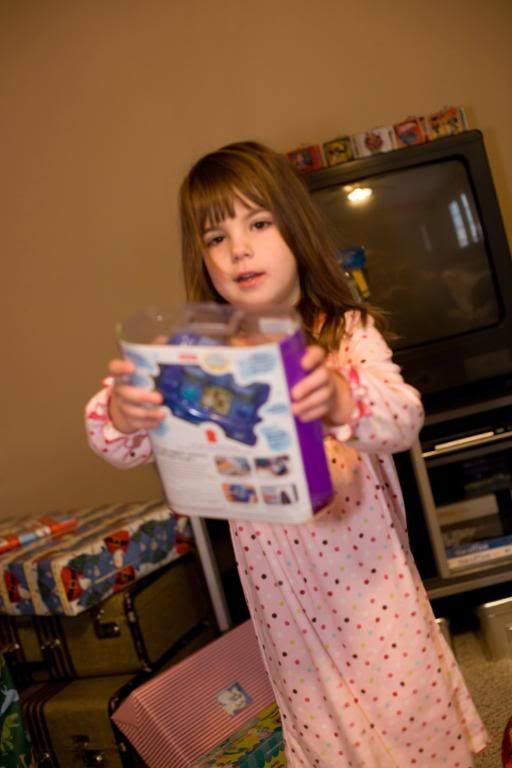 Jen took pictures of all the kids opening their big presents. Franny's was a Kid-tough digital camera.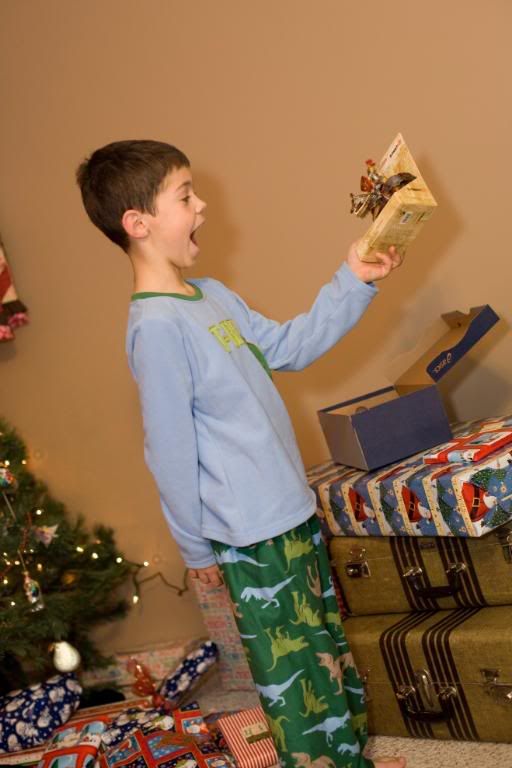 This wasn't Colton's big present, but obviously he was really excited about it.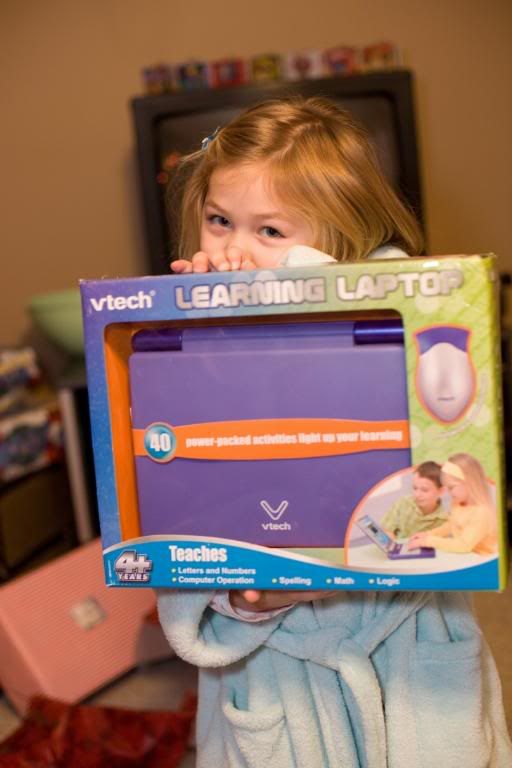 Nicole and her "purple 'puter." My girls loved this. Nicole was so sweet to share with them.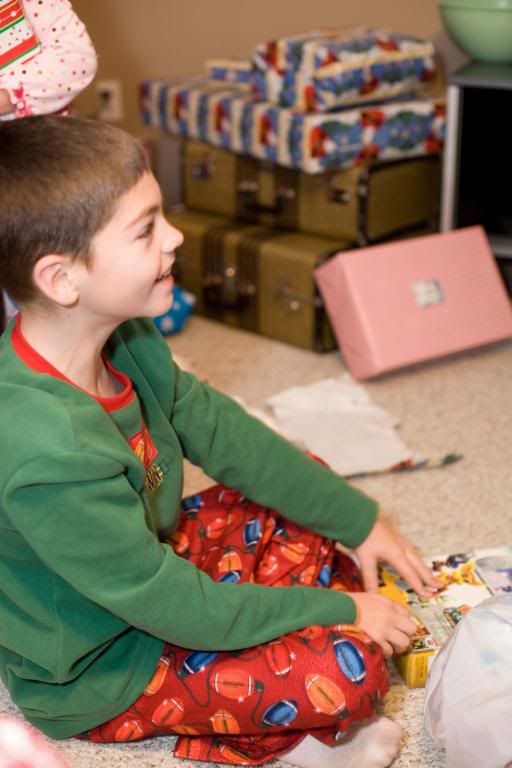 Hunter and his PSP!